THE STRUCTURE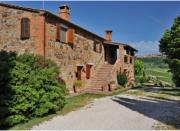 The house, completely renovated, retains the characteristics of the original building dating back to the early 900
UNIQUE PLACES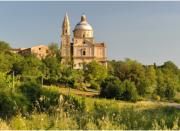 Panorama with views of the historical towns of Montepulciano and Montefollonico, at whose feet stands the impressive Temple of San Biagio.
LOCAL PRODUCTS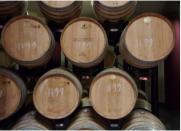 From the hillside vineyards was born one of the most famous wines in the world, the Vino Nobile di Montepulciano
OUR OIL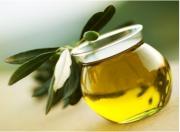 Our farm produces an excellent extra virgin olive oil from Tuscany that you can enjoy when staying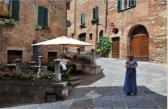 On the road that connects Montepulciano to Pienza, at 3 km from Montepulciano, in the middle of a valley of enchanting beauty is situated the farmhouse La Creta. The farm completely restored, has maintained unaltered its original structure which dates back to the early years of the XX century. It is possible to enjoy a wonderful sight of the Valdichiana and its beautiful villages of Cortona, Montepulciano and Montefollonico, and the beautiful San Biagio Cathedral on its footsteps.

The Farmhouse La Creta has chosen to work for themselves and for their guests, in the respect and protection of the environment by converting their production to the method of Organic farming therefore eliminating any use of chemicals on crops or fertilizations.
It makes use of energy produced by photovoltaic panels, avoiding the emission of pollutants from the production of electricity.
@

E-Mail. info@lacreta.it

Phone.
+39 0578 716364
Mobile.
+39 349 3421888